BClass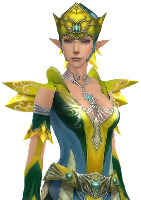 Offline



Joined: 01 Mar 2009
Posts: 33


Localisation: Spain



Point(s): 4
Points Average: 0.12
Posted: Thu 1 Apr - 00:39 (2010)

 

   Post subject: BBye Hot Touch...

---

Boy it was nice to know u guyz.
This is a goodbye message for those who once helped me on my quests, who laughed in Maitreyan and crying when dieing in UM .

Keep yourselves safe whereever u guyz are.

So, bye bye Hot Touch

Cali and Prince: I'll see u when u get there (lol, Aion I mean). Pretty busy these days. Promise I'll catch up.
Lulu : take care
The French guy : ça va?
Culu : all the best mate.

Kachin' *bowz* bye ya'llz.